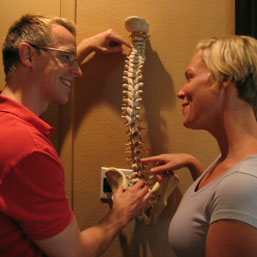 "Helping Transform your Spine into a Living
Work of Art." - Dr. Paul E. Frame, D.C.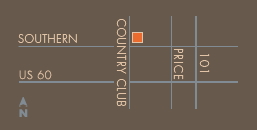 FRAME CHIROPRACTIC
2034 E. Southern Avenue, Suite J
Tempe, Arizona 85282
Phone: (480) 345-2080 · Fax: (480) 820-5065

Click for directions to Tempe Chiropractic clinic.
Dr. Frame Welcomes New Patients

OFFICE HOURS:
Monday-Wednesday-Friday
8am-12pm and 2pm-6pm

Our goal is getting you well and keeping you healthy. Your good health is our first concern!

We accept most insurance plans, but final acceptance is after verification of your insurance. Our office will be happy to do that for you. We work with patients involved in automobile accidents and work related injuries, usually with no money out of pocket. We also provide a very affordable Cash Plan.

For you convenience, we offer all of our Chiropractic entry forms online. Simply click on the appropriate category, print the Chiropractic entry forms on your printer, complete them and bring them into our Tempe, Arizona Chiropractic office, during your scheduled appointment. We look forward to meeting you!

Please choose one:
We hope that access to these forms will help your first visit into our office be that much more comfortable.

WELCOME!