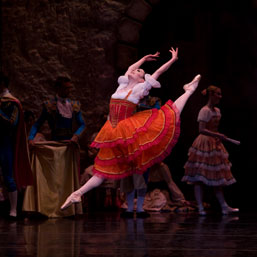 Ginger Smith · Ballet Arizona · Don Quixote
Choreography: Ib Andersen
Photography: Rosalie O'Connor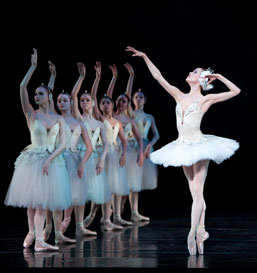 Natalia Magnicaballi · Ballet Arizona · Swan Lake
Choregraphy: Petipa/Ib Andersen
Photography: Rosalie O'Connor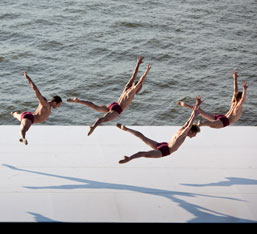 Boys Will Be Boys · Fire Island Dance Festival 15
Dancers Responding to Aids
Denise Roberts Hurlin/Founding Director
Photography: Rosalie O'Connor
Chiropractic for dancers and other athletes
Dr. Frame's first passion in life was realized when he began dancing as a child and continues to be a source of inspiration for him today. He feels blessed to have had the opportunities he had that brought him from dancing as a boy in West Virginia to eventually becoming a member of the New York City Ballet in New York City itself. There are few words that can express what it is like to be dancing at your best surrounded by the bright lights and music from the orchestra. There are times on stage when all of your energy and talent come together and you feel like your spirit is freed and you are flying in blissful satisfaction. Few people in life get to experience what that feeling is like. Good dancing takes a lot of talent, work and discipline in order to be able to achieve these experiences. Dr. Frame has much respect for dancers because he knows firsthand the dedication and discipline it takes to do it well.

It should be no surprise how much pleasure it gives Dr. Frame to be able to treat dancers with Chiropractic care not only to heal injuries, but to keep dancers well from the daily stresses of dance training and performing. Professional dancers are among the hardest working of all athletes. This work puts a lot of stress on the body and muscles can be strained and bones can become misaligned. Good Chiropractic care is of great importance to dancers because it addresses and treats the muscular and skeletal stresses and keeps dancers doing what they do best and that is DANCE! New York City Ballet currently has a Chiropractor and Physical Therapist that works on its dancers, which both treated Dr. Frame personally when he danced in the company. Most athletic teams from baseball, hockey, gymnastics to dance have their athletes treated with Chiropractic care because it helps.

Dr. Frame has treated many dancers of all disciplines from ballet and modern to contemporary since beginning his Chiropractic practice in Tempe, Arizona. He has also worked on many other types of athletes from professional football players to marathon runners. He welcomes dancers and all athletes to Chiropractic care and looks forward to meeting you.