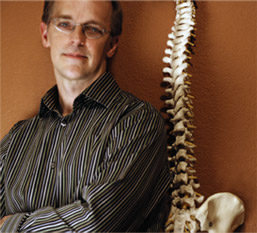 "Helping Transform your Spine into a Living
Work of Art." - Dr. Paul E. Frame, D.C.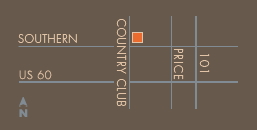 FRAME CHIROPRACTIC
2034 E. Southern Avenue, Suite J
Tempe, Arizona 85282
Phone: (480) 345-2080 · Fax: (480) 820-5065
MWF 8-12, 2-6

Click for directions to Tempe Chiropractic clinic.
Welcome to the Web site of Frame Chiropractic
I am Dr. Paul E. Frame, D.C. and I started my Chiropractic practice in Tempe, Arizona in 1999. Please browse my site (FrameChiro.com) and enjoy the information about myself, Chiropractic, my approach to Chiropractic care and how it can help transform and maintain your life for the better. We serve the Phoenix, Tempe, Scottsdale, Mesa, Chandler, and Gilbert communities, as well as others.

Call Frame Chiropractic today for effective and affordable solutions to:
Back, neck and muscle pain

Headaches

Numbness/Tingling/Pain in arms and legs

Shoulder pain

Foot and Knee pain

Car accidents

Personal Injury/Work related injuries

Whiplash

Sciatica

Fibromyalgia

Athletic Injuries

Dance Injuries

Wellness Care

And others
Chiropractic care is for all ages from children to mature adults. Call today and schedule an appointment at (480) 345-2080.

I look forward to meeting you!

Yours in Health,


Dr. Paul E. Frame, D.C.