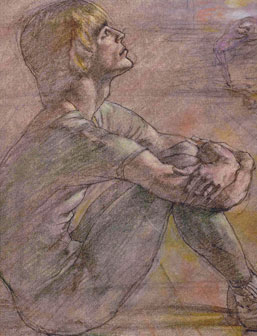 Paul Frame while dancing with New York City Ballet
Artist: Seth Jacobs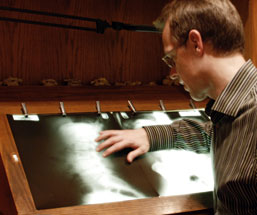 Dr. Frame is a Chiropractor in Tempe, Arizona
Dr. Paul Frame, D.C. graduated from New York Chiropractic College in the fall of 1998 with a degree in Chiropractic and Physical Medicine Modalities and Therapeutic Procedures. His under-graduate studies were previously completed in New York City College. Dr. Frame began his Chiropractic practice in Tempe, Arizona soon after.

Dr Frame's first profession was in the field of dance. His early training began in West Virginia, which lead to a scholarship to The North Carolina School of The Arts. He then became a member of The Ohio Ballet which lead him on to acceptance into the renowned School of American Ballet in New York City, while on full scholarship. He was then chosen by George Balanchine, a world legend in the field of ballet, to become a member of The New York City Ballet continuing his dance for another ten years.

Dr. Frame's first experience under Chiropractic care was due to back pain from the strenuous work as a professional ballet dancer. The positive results from Chiropractic care throughout his dancing career influenced him so deeply, that he chose the Chiropractic profession as his second career, once his dancing was complete.

Dr. Frame's knowledge of the body from the prospective of a professional athlete and as a Chiropractor has given him a richer understanding when working with patients today. Dr. Frame works with patients of all ages, including athletes in various fields, as well as dancers throughout the valley including dancers with Ballet Arizona.